10. Memory Configuration
Various aspects of system memory and system configurations are set in this routine, if they apply, such as number of memory levels, LCD format, p/g split, allowing special function pistons to work with keys on or all off, FFF display word, access  to extended programming levels, virtual MIDI address, and memory backup.  What applies depends on CPU or CPx Upgrade software.  All routines are self-explanatory.
Enter the Power Up Programming Sequence as instructed in Power Up Programming Overview.  'Increment' with key 3 to 10. Memory Config and 'enter' with key 8.  The LCD will display "Memory Config" and either "Memory Levels" or "LCD Format".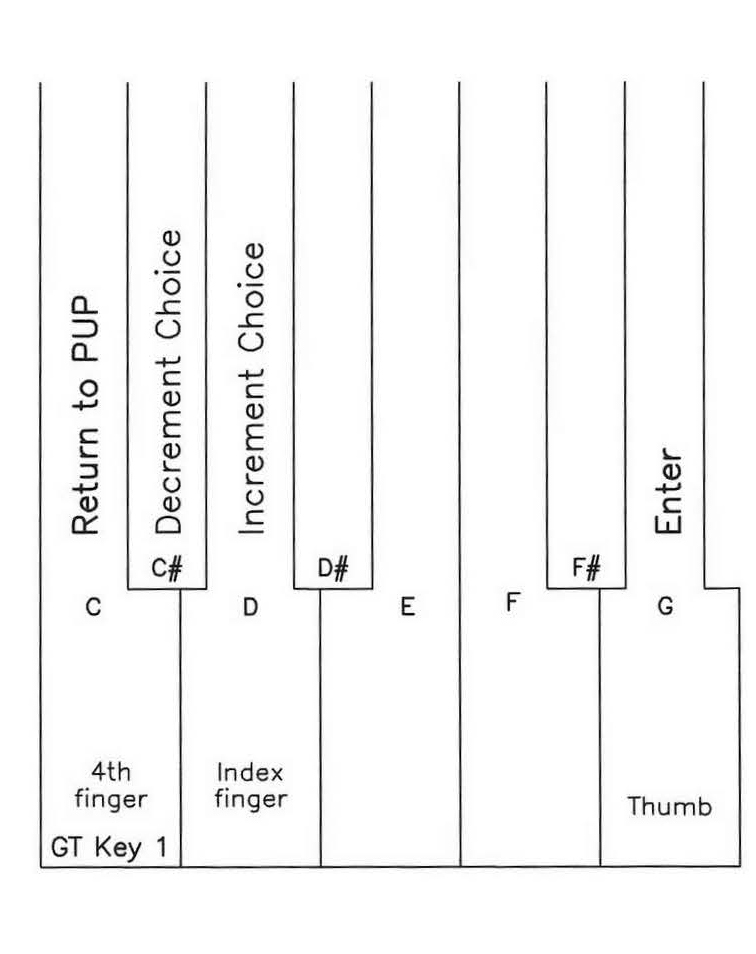 Use keys 2&3 to select and key 8 to enter.Then again use keys 2&3 to set the configuration and key 8 to enter this new configuration into memory.  Version CPU will take you back to Memory Level selection and version CPx will take you to the next selection.  Either way follow display and use keys 1, 2, 3, and 8 as directed.
Key 1 will exit or escape and the LCD will return with 11. Hardware Tests.
Download the full PDF Powerup Programming Document.